We went to the tailor today, for what was supposed to be the fitting but there wasn't anything to be done. So we left with the finished jacket. The Harris Tweed fabric is classic. There was some "miscommunication" about the aforementioned elbow patches and the tailor assures us they can be added later if desired. I think it looks great without them and I swear I didn't call him about it or anything. Here's some pictures: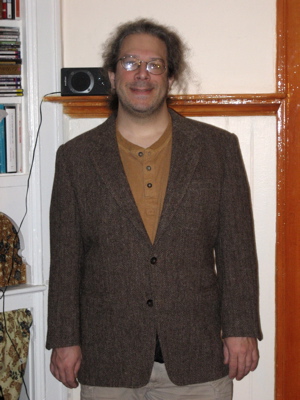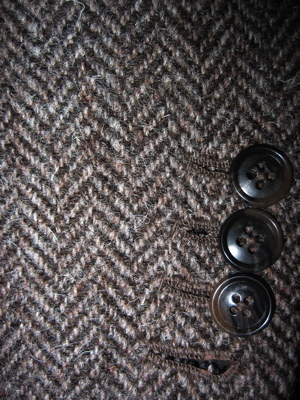 The Boyfriend is immensely happy with it, although I think I'm going to have to smack him if he keeps unbuttoning the sleeve vents. Yes, you have functioning buttons, that's one of those custom tailor things. You don't need to point this out to anyone who happens to be walking by.
I briefly thought I should have asked for a couple fabric scraps, this stuff is expensive and it would be interesting to play around with. I'm having to resist fiddling with the kemp, however.